Covid-19 Update
We are following government guidelines in the UK as a result of Covid-19 and are now working on a "By Appointment" basis.
We would ask any new customers to initiate our design consultation process by calling the Studio telephone number, or Charlie is personally available via his email - charlie@ledburystudio.com. We are continuing to work from the studio and also from home on both existing and new projects.
Everybody at Ledbury Studio is fully set up to work from home and we are continuing to offer a fully comprehensive Design and Sales service.
We are continuing to build, deliver and install all our current projects.
We wish everyone well at this difficult time.
Our very best regards,
The team at Ledbury Studio
Ledbury Studio - Bespoke kitchen design
Ledbury Studio is a new and exciting design studio, showcasing Charlie Smallbone's latest kitchen designs.
Small and personal, Ledbury Studio has been established to explore and develop the interface between kitchens to cook and work in, and kitchens to live in. The company offers something very different in the world of kitchen design, something not found elsewhere. Combining exquisite materials and artisan craftsmanship, the new kitchen collections are striking and innovative and the culmination of Charlie Smallbone's history at the forefront of cutting edge kitchen design.
Kitchens start at £50,000.
Kitchen design by Charlie Smallbone
Charlie Smallbone's new designs combine wood, metal and stone in a sleek and contemporary kitchen collection. Sumptuous, elegant and textural, these designs combine beautiful materials and quality craftsmanship in a new and exciting way.
Recent kitchen projects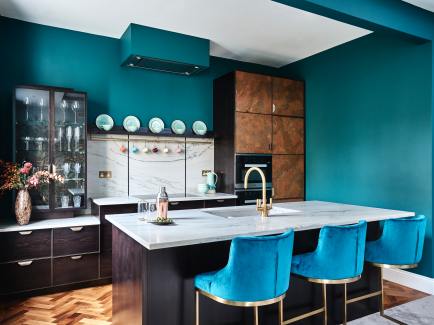 Pied à Terre Kitchen, Pimlico SW1
Explore kitchen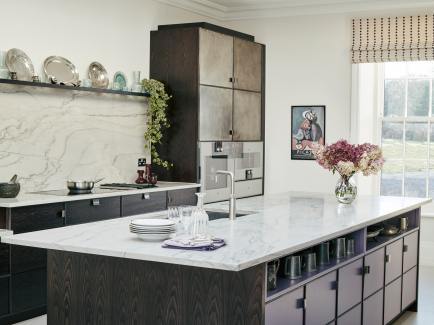 The Cheshire Kitchen
Explore kitchen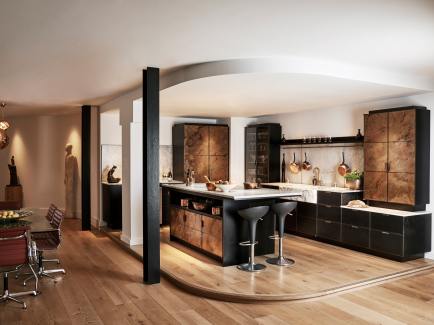 The Warehouse Kitchen, Wapping E1
Explore kitchen
On Instagram
2 days ago
Our founder @smallbonecharlie was asked many years ago if he would consider making a kitchen for someone, and the rest is history.
2 weeks ago
We love to focus on strong contemporary shapes and a radical approach to finishes. This is our aged verdigris copper with wooden cockbead detailing and aged brass handles.
2 weeks ago
Here we have our pewter panels, the first image is from the Cheshire Kitchen and the second from our Notting Hill showroom. See how incredibly versatile pewter is!? Which is your favourite?
2 weeks ago
How amazing does the natural light from the skylight look on our Cheshire Kitchen!?