Home
COVID-19 UPDATE
We are now working on a "By Appointment" basis.
We would ask any new customers to initiate our design consultation process by calling the Studio telephone number, or Charlie is personally available via his email which is charlie@ledburystudio.com . We are continuing to work from the Studio and also from home on both existing and new projects.
Everyone at Ledbury Studio is fully set up to work from home and we are continuing to offer a fully comprehensive Design and Sales service.
We are continuing to build, deliver and install all our current projects.
We wish everyone well at this difficult time.
Our Very Best Regards
Charlie Smallbone and the Ledbury Studio team
Ledbury Studio - Bespoke kitchen design
Ledbury Studio is a new and exciting design studio, showcasing Charlie Smallbone's latest kitchen designs.
Small and personal, Ledbury Studio has been established to explore and develop the interface between kitchens to cook and work in, and kitchens to live in. The company offers something very different in the world of kitchen design, something not found elsewhere. Combining exquisite materials and artisan craftsmanship, the new kitchen collections are striking and innovative and the culmination of Charlie Smallbone's history at the forefront of cutting edge kitchen design.
Kitchens start at £50,000.
Kitchen design by Charlie Smallbone
Charlie Smallbone's new designs combine wood, metal and stone in a sleek and contemporary kitchen collection. Sumptuous, elegant and textural, these designs combine beautiful materials and quality craftsmanship in a new and exciting way.
Recent kitchen projects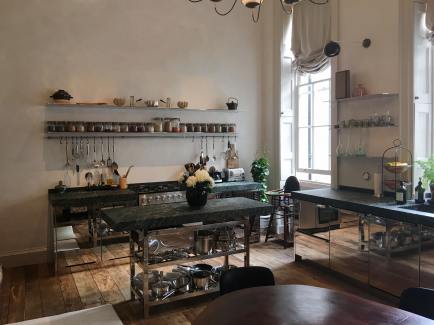 The London Townhouse kitchen
Explore kitchen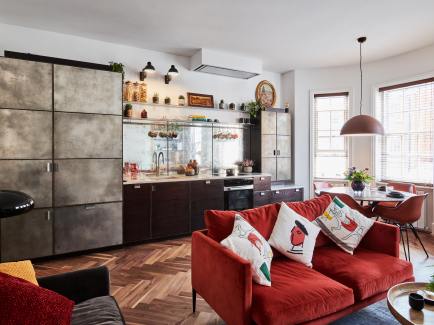 The Chelsea Pied à Terre
Explore kitchen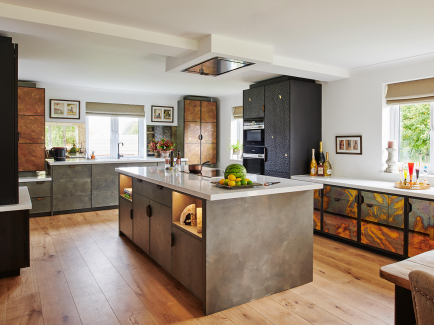 The Petworth Kitchen
Explore kitchen