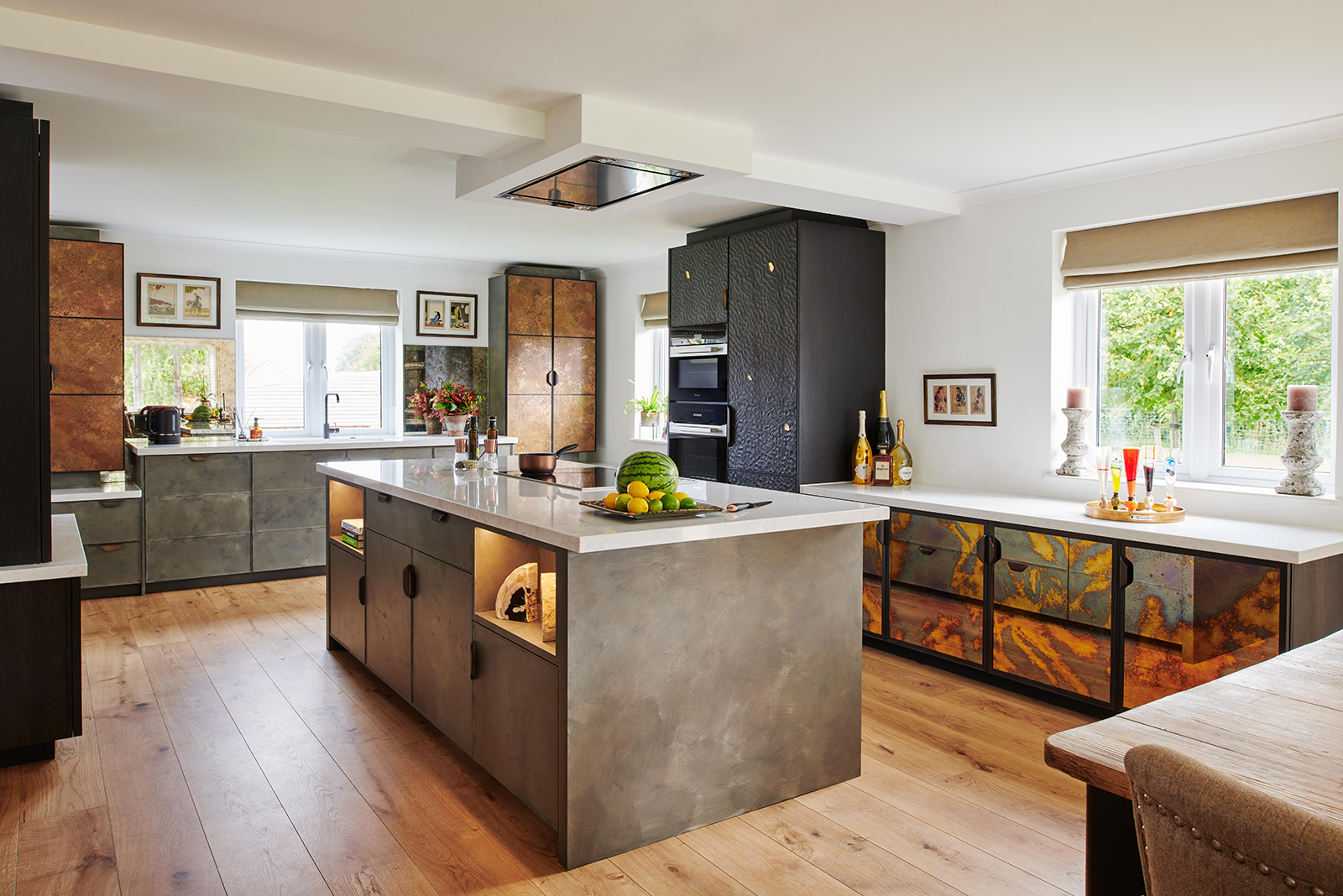 Bespoke Kitchens by Ledbury Studio
Small and personal, Charlie Smallbone and his team offer genuinely bespoke designs. A kitchen is a significant purchase decision for our clients, and they are looking for a design that provokes an emotional response. Every kitchen Ledbury Studio designs is rooted in the ideas and interests of the client who commissioned it. They might have treasured pieces they want to display at the heart of the kitchen or a specific purpose for which the space will be used. And it is this kernel of an idea combined with the design expertise of our team that will create a kitchen which is right for their space. "We aim to produce beautiful and highly distinctive kitchens, uniquely tailored to our clients' aesthetic and lifestyle", says Charlie Smallbone.
The Metallics Collection
At the core of the design ethos for the Metallics Collection is the combining of exquisite luxury metal finishes with wooden or hand painted cabinets. Beautiful sheet metals, such as copper, pewter, bronze, zinc and stainless steel are worked by hand to produce an extraordinary variety of finishes which celebrate the intrinsic beauty of these materials.
The Ledbury Shaker Collection
The Ledbury Shaker is not a slave to convention - it seeks to evolve. A modern cornice, original cast handles, and the beautiful hand painted finish contrive to create a unique impact. Simple becomes decorative through the medium of design.
The Marquetry Collection
The brand new Marquetry Collection, in keeping with Ledbury Studio's other kitchen designs is a contemporary take on traditional artisanal skills. Directional crosslaid veneers are applied by hand in an exquisite herringbone marquetry design, accented with liquid metal bronze inlays on the doors, and custom designed bronze bar handles.
The Marquetry Collection makes a real statement with its sleek uncluttered design and exquisite detailing throughout, combining beautiful materials and quality craftsmanship in a new and exciting way.