ARTISAN PROFILE: Emma Culshaw Bell and our Bespoke Colour Consultation Service
by Holly Smallbone
Our next artisan profile is on in-house paint specialist, Emma Culshaw Bell. Emma has 30 years of experience in creating colour, paint finishes and specialist design features such as Verre Eglomise, which can be found in our striking showroom splashback.
"I have a passion for mixing and combining colours using harmony and discord which stems from my fine art background."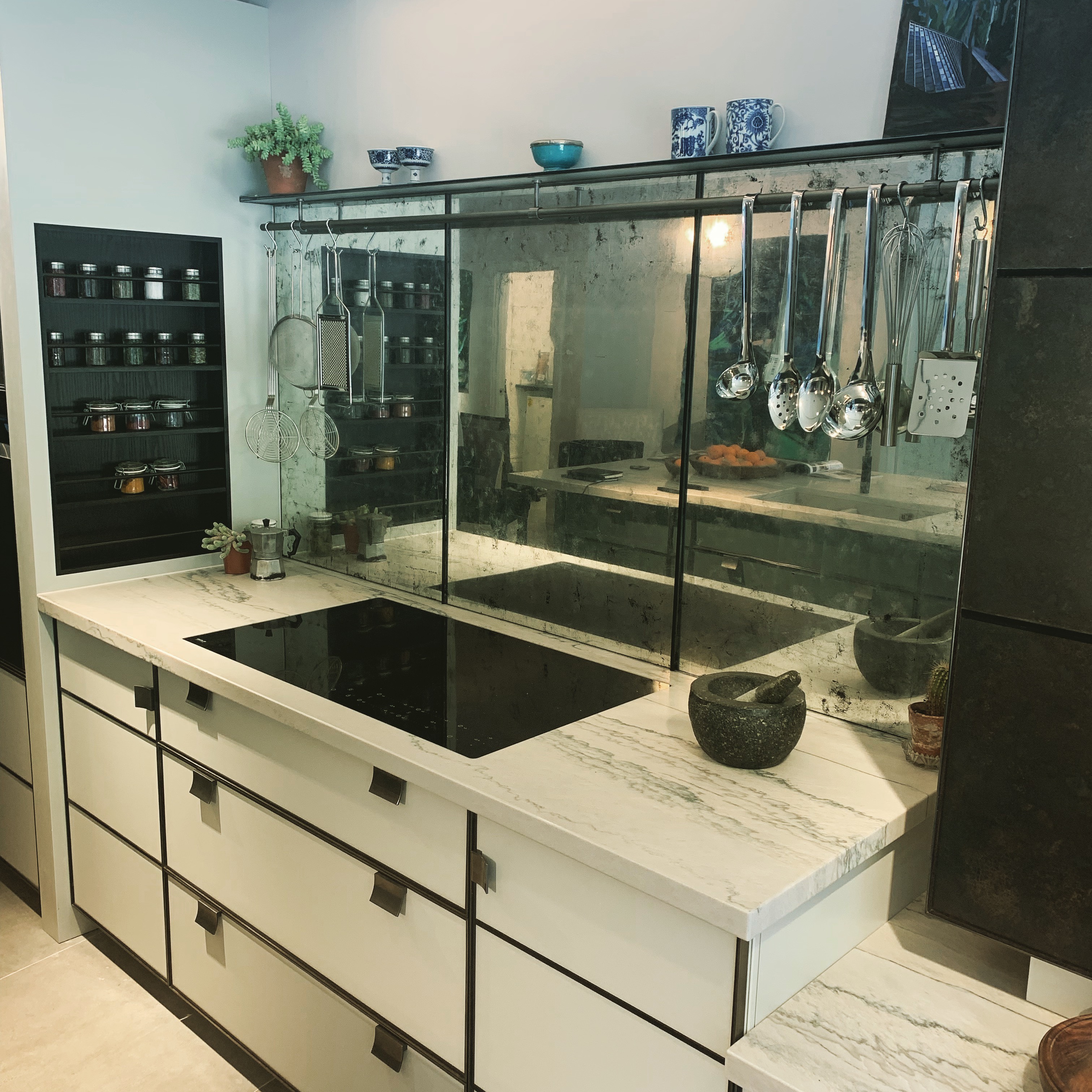 Emma opened her first interiors shop in 1994, selling her own range of paints, colours, stencils, paint effects and furniture. She began to run paint effects and stencilling courses as well as getting involved with a new use for paint effects on hand made kitchens.
Emma's incredible experience in painting handmade kitchens is where she and Ledbury Studio meet, having designed and mixed a range of colours and paint finishes that go particularly well with Charlie's designs. Emma and Charlie share the same passion for design, detail and quality based on an ethic of bespoke and artisan craftsmanship, which make them the perfect match. The designs of Charlie's kitchens and the use of Metallics offer her a unique and inspiring gateway to apply colour and paint finishes in a creative and soulful way, the client is at the heart of all her creations.
"The way forward for my work with Charlie is to listen to the client and to consider and develop their ideas. Already feedback has been wonderful. We're constantly swopping ideas and images that inspire us and are currently bouncing ideas around to expand the colour combinations, paint finishes and variations of Verre Eglomise."
Emma offers a bespoke colour consultation service, she explains:
"One of the hardest decisions in choosing a kitchen after design and budget, is colour. How can a client be expected to choose from a paint chip on a colour card? Just like the kitchens, the colours too are bespoke. I offer a bespoke colour consultation service. No colour charts get pulled out. Only my acrylics box and own personal library of swatches. I hand mix all colours on site, listening carefully to the client's wishes. Finally arriving at their perfect colours taking into consideration light, aspect and design of room and furniture. The client can even choose the name of their very own paint whilst I get the swatch analysed and mixed into the appropriate product and sheen"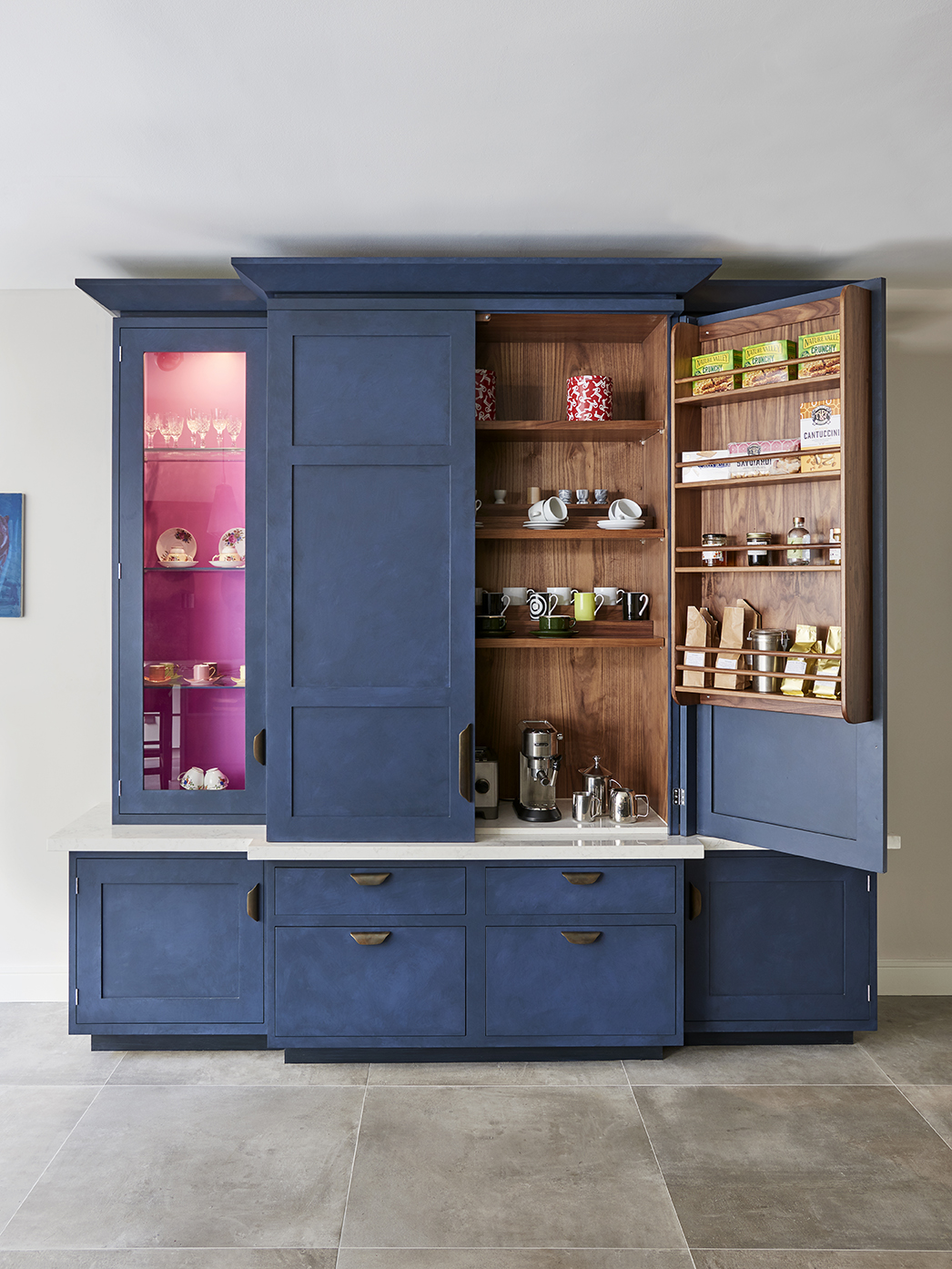 "A bespoke kitchen needs a bespoke painter, it's as simple as that." Emma, we completely agree!
Come down to our Notting Hill showroom to see Emma's bespoke colours and Verre Eglomise splashback in action.
Our showroom has now reopened!
Thank you for bearing with us whilst our showroom was closed due to COVID-19. As of 15th June our Notting Hill showroom will be open.