How to Care For Your New Ledbury Kitchen
by Holly Smallbone
The core of our design ethos at Ledbury Studio is combining exquisite luxury metal finishes such as our copper and pewter, with wood, both stained and painted, and stone. The metal finishes have been specially developed by specialist artisans creating a unique look which is simply outside the remit and experience of others. To ensure you get the most out of these wonderful materials, here are our tips in caring for your new kitchen.

Quartzite and Quartz worktops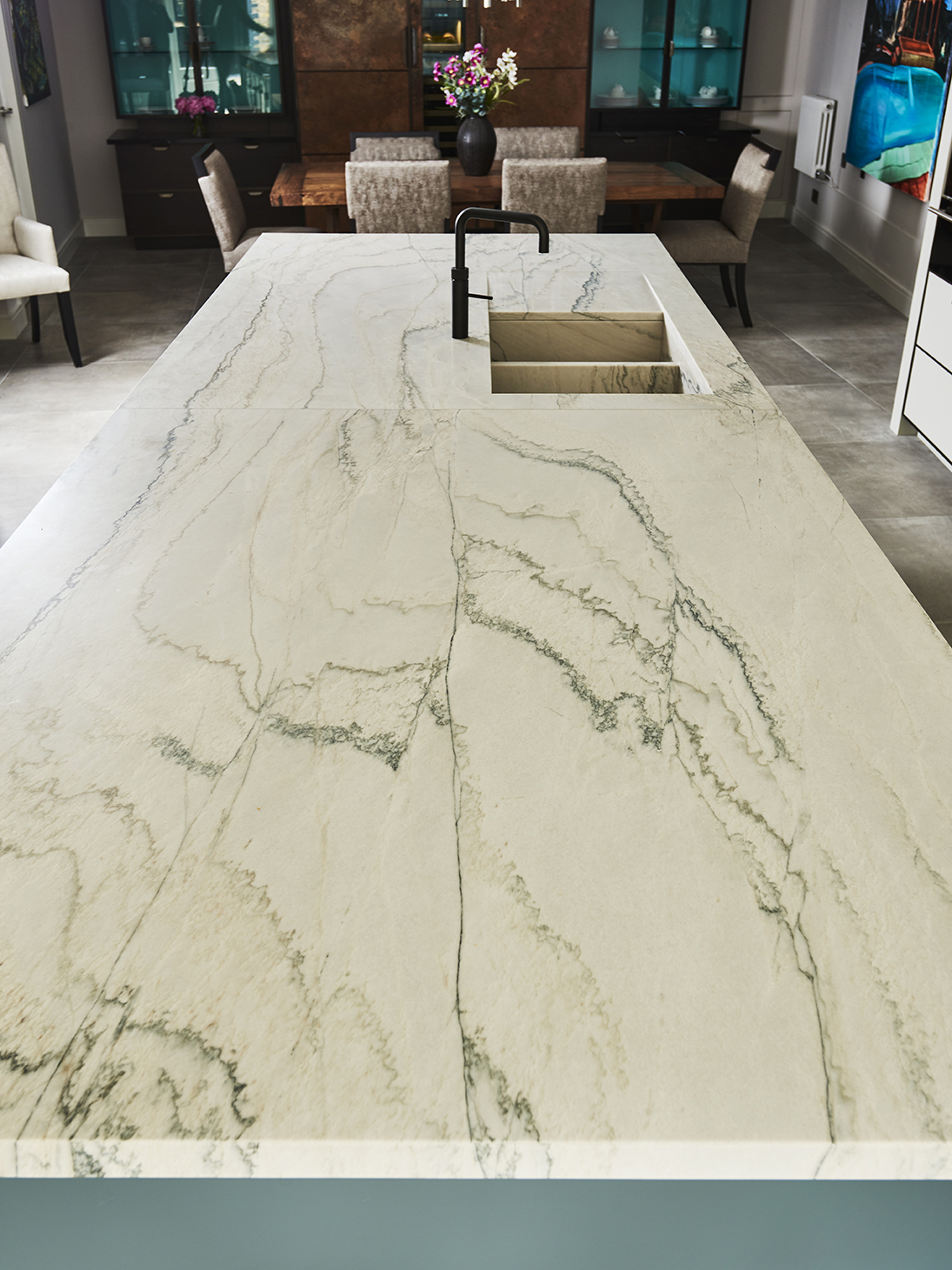 Quartzite and Quartz worktops are extremely hard wearing, which make them a worthy opponent to a marble worktop if you are worried about stains or scratches. However, a chopping board is always recommended when using sharp cooking tools.
These worktops generally don't stain; however, they aren't immune to spills that dry and harden on the surface, e.g. gum, grease, paint. If these get onto the surface, you can remove them by:
       - Gently scraping away material with a blunt plastic knife.
       - Cleaning with a non-bleach vinegar-water solution and a nonabrasive cleaning pad, such as a sponge.
       - Dry the surface with a paper towel or clean cloth.
Quartz and Quartzite are heat resistant, but just like any other stone material, can be affected by direct exposure to high temperature and cracks may show if exposed to high heat sources. We recommend the use of trivets or boards to preserve a perfect appearance for longer.
Don'ts
        - Do not apply sealers as they will wear off taking the screen away.
        - Do not use strong acidic, alkaline, bleach, peroxides or similar cleaners on quartz surfaces.
        - Do not use abrasive scrub pads.
        - Do not place hot pots or roasting pans directly onto the surface.
Accepted Cleaners
Please make sure you wipe it away with a non abrasive pad
       - Soap and water.
       - Granite or marble cleaners.
       - Simple green.
       - Magic Eraser by Mr Clean.
       - Hope's Surface cleaner.
       - Rock Doctor cleaner.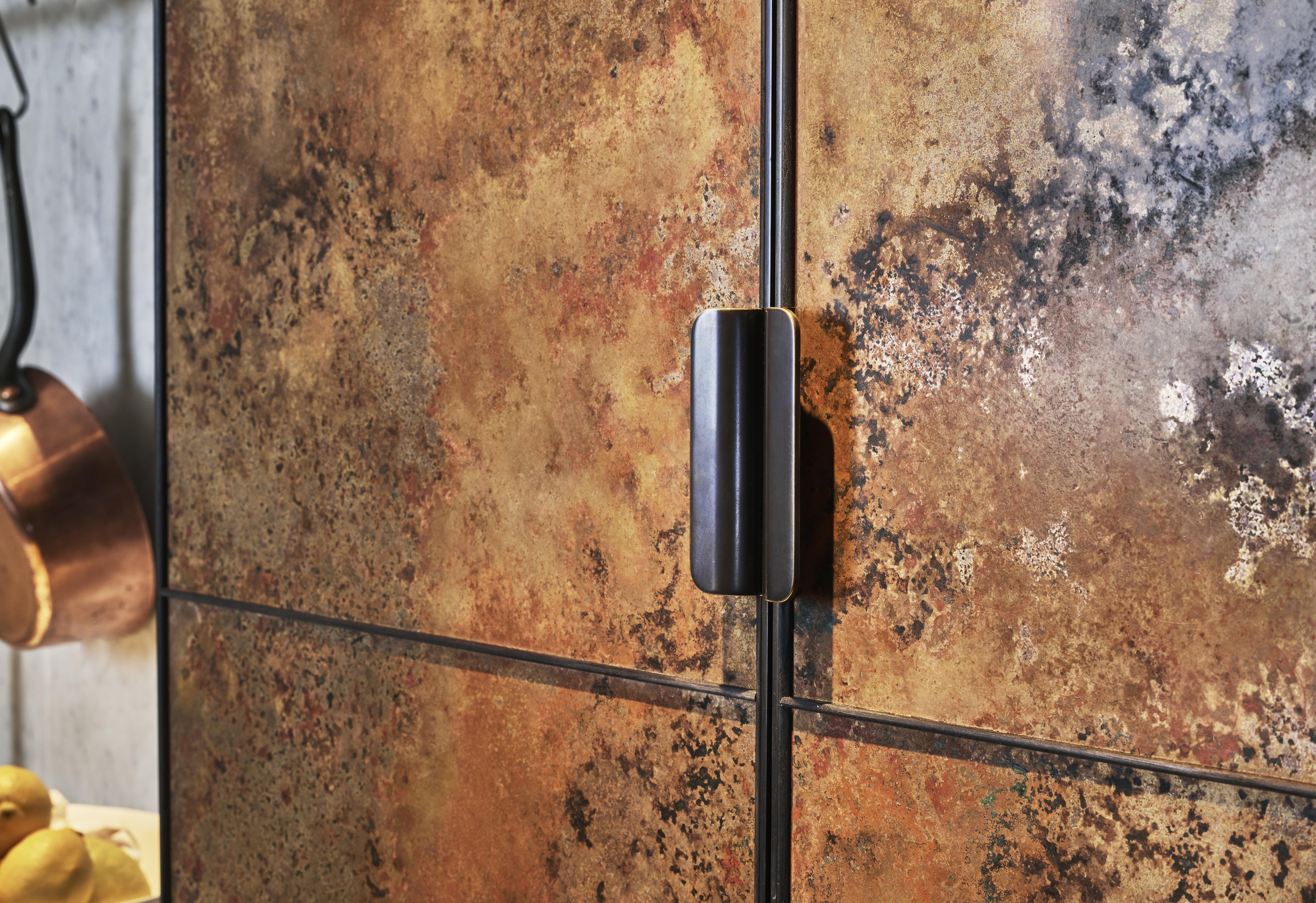 Copper Panels with Brass Frames
Our copper panels and brass frames have an oiled finish; therefore, we recommend not using any commercial cleaners or abrasive cloths/ scourers on the surface. Instead use a very small amount of ph neutral dish soap on a damp cloth. The area should then be dried off with a clean cloth.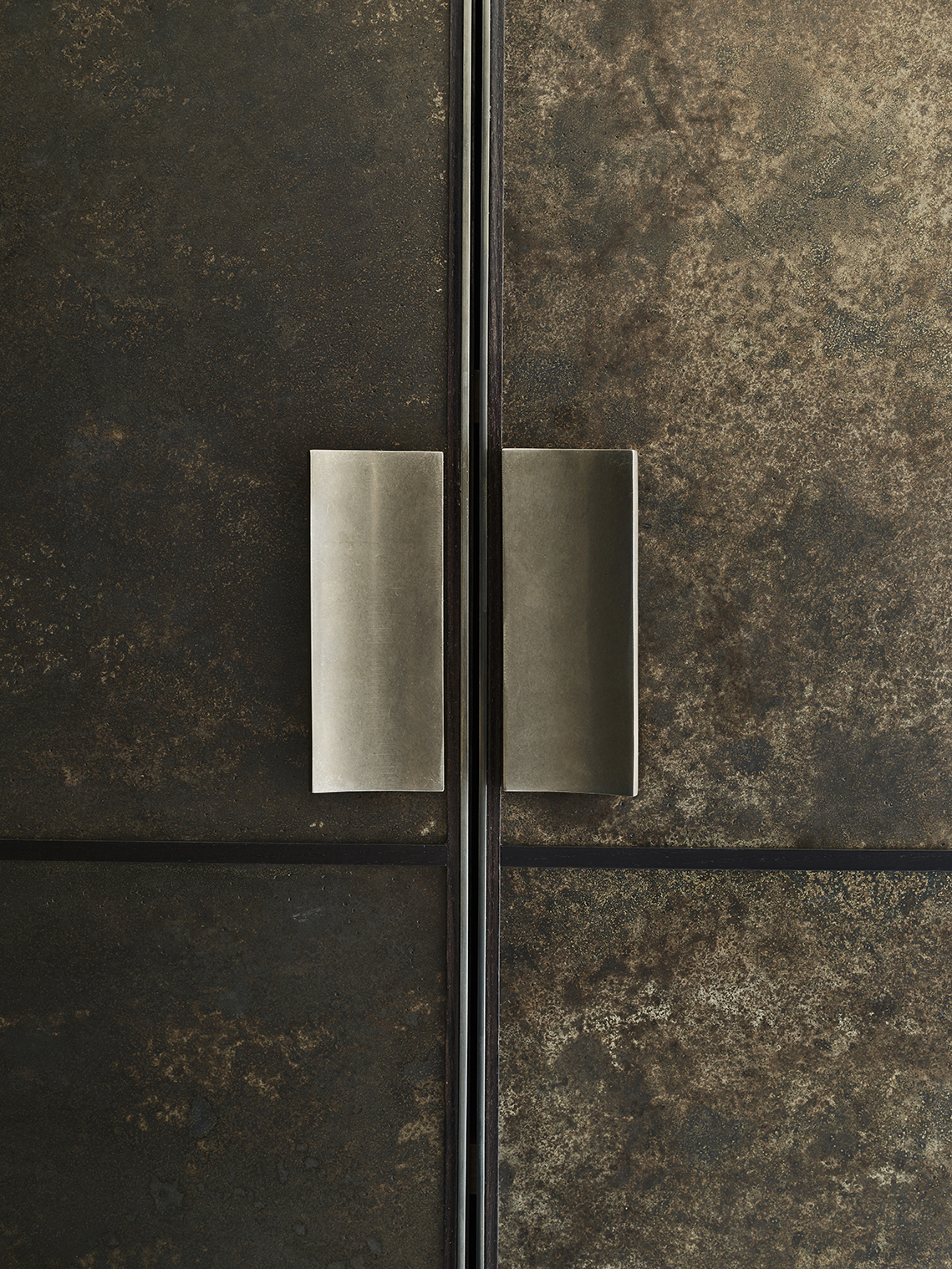 Pewter and Zinc Panels with Stainless Steel Frames
The best way to care for our pewter and zinc panels is to clean them with a warm damp cloth, before buffing with a dry soft cloth.
Painted and Wood Fronts + Waxed Bronze, Lacquered Copper
Although these have a lacquer finish, no harsh cleaners or abrasive cloths/scourers should be used.
Furniture polish or wax should not be applied on either waxed or lacquered surfaces to avoid build up.
They can be dusted with a micro fibre cloth.
If deeper cleaning is needed, a mild detergent (no chemicals) on a warm damp cloth can be used on the lacquered surfaces before buffing with a micro fibre cloth.
A warm damp cloth can be used on the waxed surfaces before buffing with a micro fibre cloth (no detergent at all there).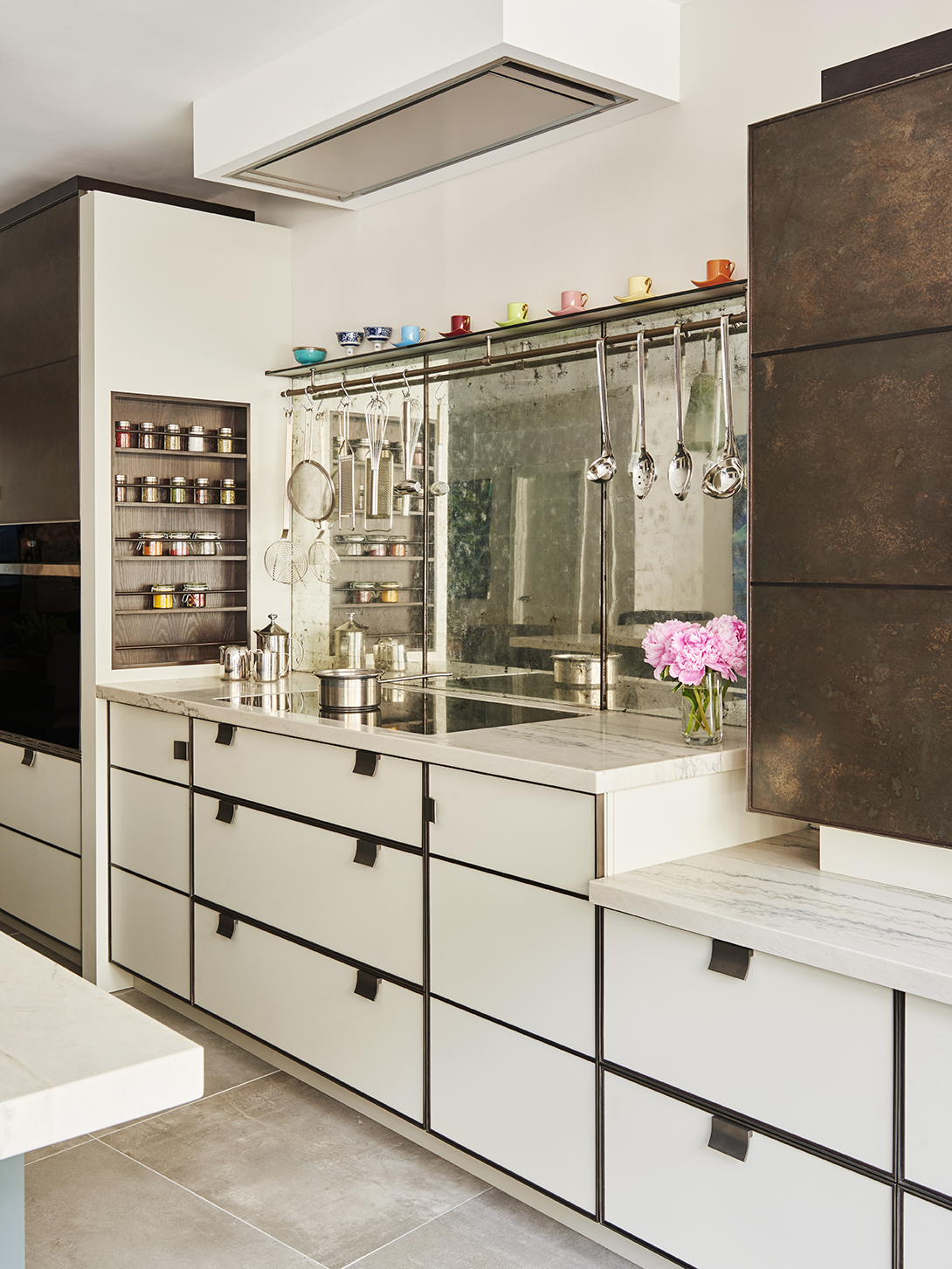 Eglomise Mirror
Products such as Windolene can be used. Use as if cleaning a regular mirror.
Stainless Steel
Microfiber cloths are the best since they do not scratch the surface of the appliance and absorb as much water as possible.
Best to go for a stainless steel cleaner, can be supermarket bought.
Avoid using these cleaning solutions:

Any product containing chloride or chlorine bleach.

Avoid cleaning your stainless steel with steel wool, steel brushes or abrasive scrubbing pads, which scrub away the protective layer on the steel.

Try not to clean your stainless steel appliance when it's hot or warm, but wait until it's cool to your touch.
We can't mention enough that solvent based products or abrasive cleaners should never be used on our finishes.
Our showroom has now reopened!
Thank you for bearing with us whilst our showroom was closed due to COVID-19. As of 15th June our Notting Hill showroom will be open.