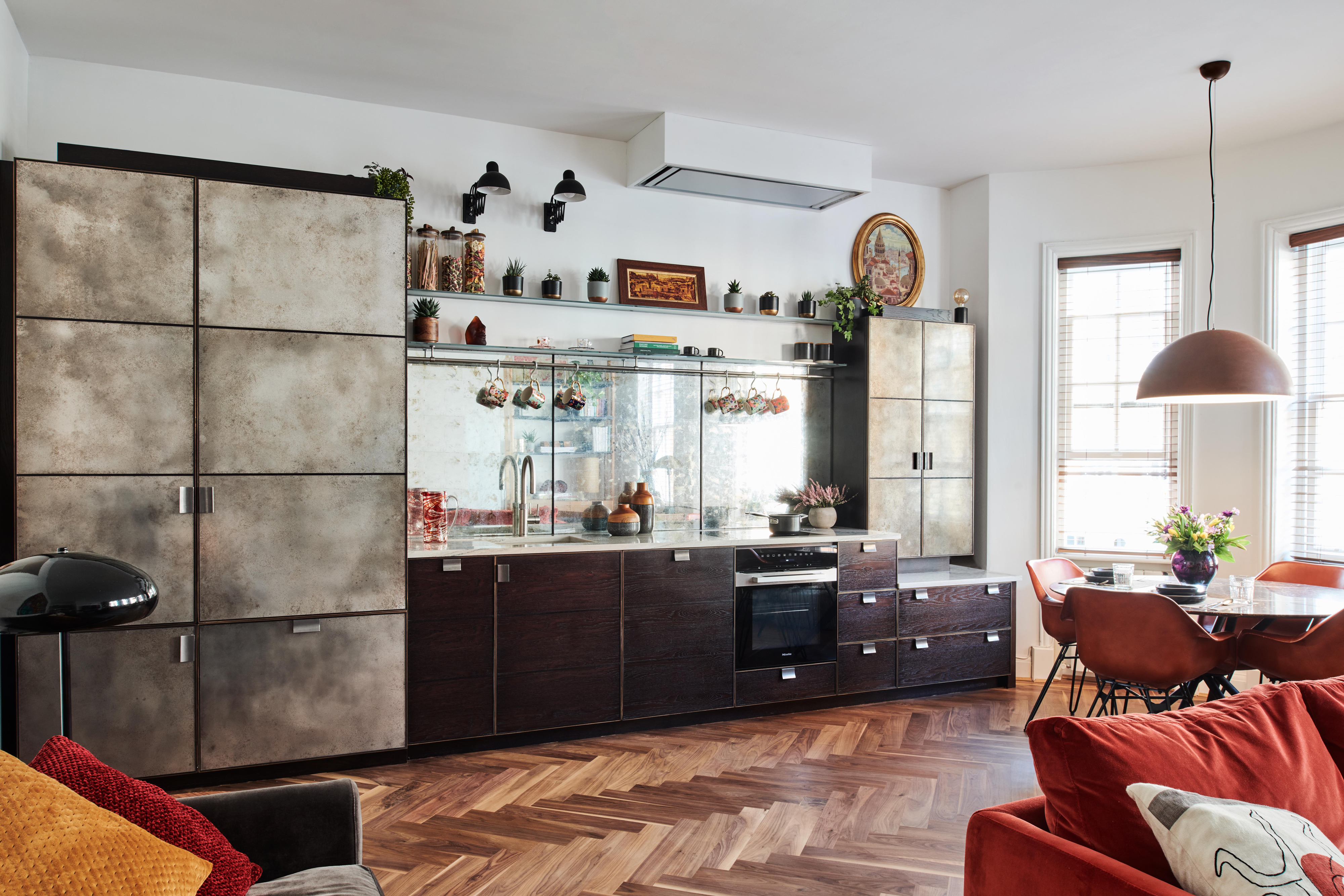 The Metallics Kitchen Collection
in Pewter and Zinc
Sheets of pewter and zinc are hand textured with hammers and heat in our workshops, and a patina applied using acids to age the metal .The aged panels are then finished with lacquers and waxes to complete the effect and then skilfully welded into bead blasted stainless steel frames for maximum stability. Specially designed concave handles bring another point of difference, fashioned from stainless steel that has been blasted to dull the shine and darken the appearance.
View the Metallics Collection in Verdigris Copper and Stainless Steel finishes.
Kitchens start at £50,000.
Metallics Kitchen projects in pewter & zinc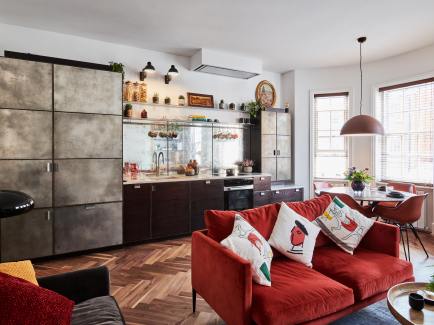 The Chelsea Pied à Terre
Explore kitchen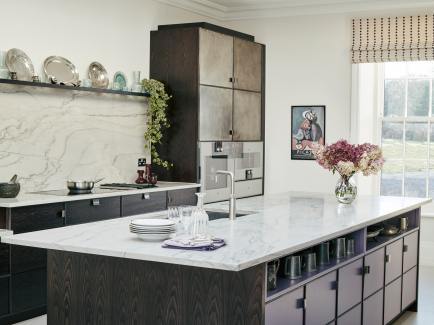 The Cheshire Kitchen
Explore kitchen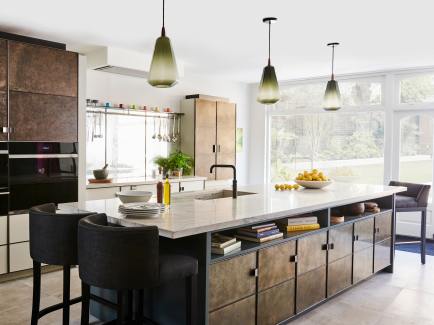 The Notting Hill Kitchen
Explore kitchen